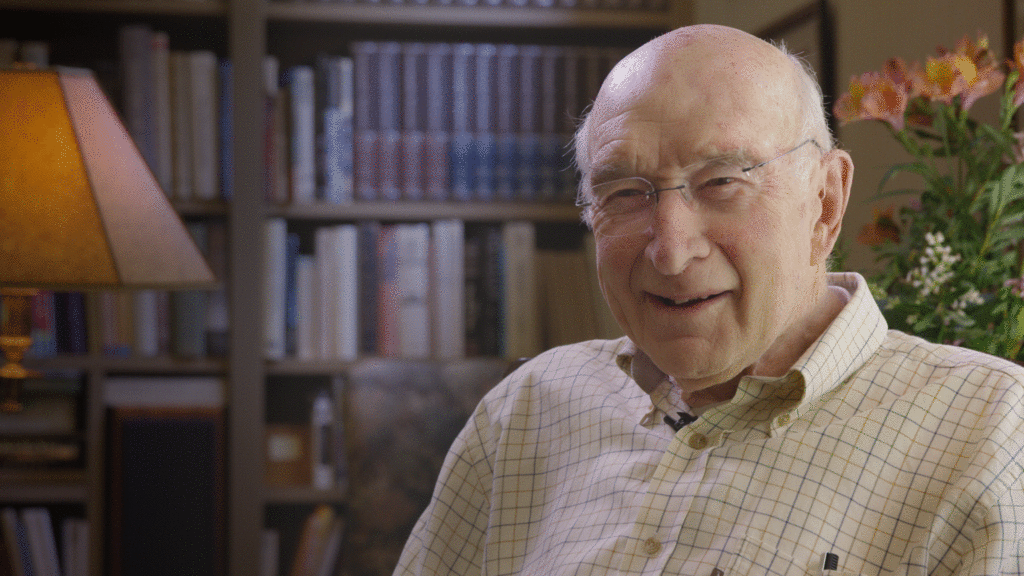 All of us at Okizu are mourning the loss of a beloved member of the Okizu family, Dr. Art Ablin. Art died peacefully at his home on August 14, 2017, surrounded by his wife and family.
An original member of our Board of Directors, Dr. Art has been a respected and valued part of the Okizu family since the beginning. As a pediatric oncologist who served as Chief of Pediatric Oncology at UCSF (now UCSF Benioff Children's Hospital San Francisco), Dr. Art saw the importance of creating a space for kids with cancer to have a break from hospitals, to play and to be out in nature with others who knew what they were going through.
Dr. Art spent many summers at Camp Okizu. He supported and mentored the other medical staff, he lovingly treated the campers, and he led Nature Hikes, where he pointed out the highlights of the natural environment at camp. Art was a champion of the idea of supporting the whole family, and of the importance of nature and the environment.
At a visit to camp this summer, Dr. Art talked about the fact that for him, doing something to help someone else is the greatest thing you can do. He encouraged us to never miss an opportunity to do something to help someone else.
That belief of his carried through his life and his work. Those of us who were lucky enough to have known him, learned from him, and camped with him, will miss him dearly.
At Art's request there will be a memorial service at the Nancy and Stephen Grand Family House on Wednesday, November 1st. Details to follow.