OKIZU ANNOUNCES MILLION DOLLAR DONATION
FROM DR. ART AND DEBBIE ABLIN FOR MATCHING GIFT CAMPAIGN:
HELP US OWN OUR HOME AND SEND KIDS TO CAMP OKIZU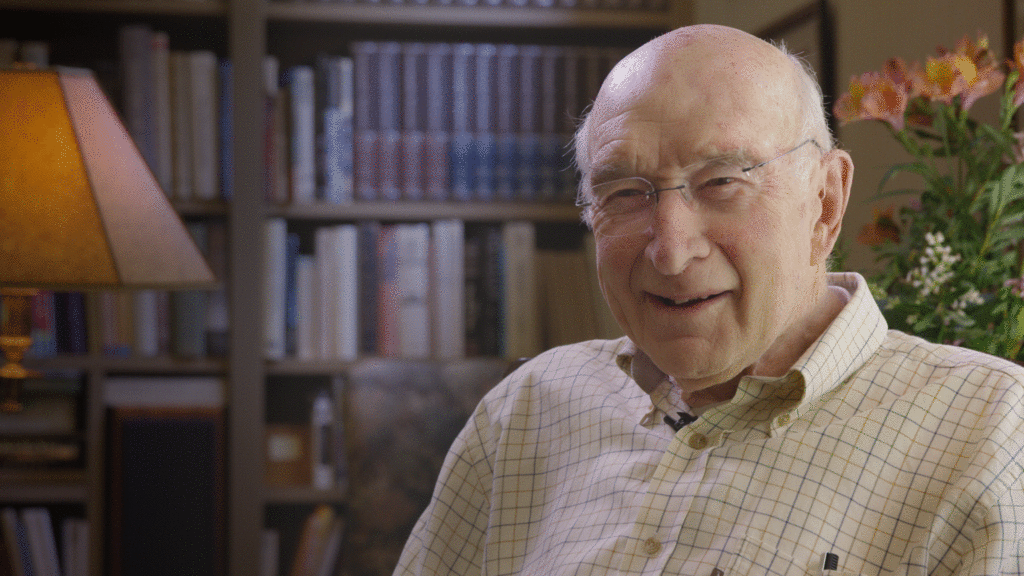 "When you invest in Okizu, you receive incredible dividends. Not the kind of dividends that are deposited in your bank account but the kind that are deposited in your heart. There is simply nothing better than giving to others." –Dr. Arthur Ablin
All of us at Okizu are mourning the loss of a beloved member of the Okizu family, Dr. Art Ablin, one of our founders and a lifelong supporter. Art died peacefully at his home on August 14, 2017, surrounded by his wife and family.
Before his passing, always thinking of the kids, longtime San Rafael residents Dr. Art and his wife Debbie pledged one million dollars to Novato based Okizu, a camp for children with cancer and their families located in the Sierra foothills.
This donation will be used to pay off the $1.4 million mortgage so Camp Okizu will be owned free and clear. Dr. Art and Deb pledged $1 million over the next three years and they have challenged Okizu to raise an additional $400,000 from the community to receive the final installment. Due to additional generous matching gifts, donors can triple their impact now through September. For every dollar donated, Okizu gets three, and will help send kids to camp and own our home. Visit www.okizu.org to learn more about Okizu.
When a child is diagnosed with cancer, it is incredibly stressful to the whole family. It was evident to Dr. Ablin early in his practice, that the whole family was severely affected by childhood cancer and that the latest medical treatment was important, but more was also needed. The whole family needed to be embraced and supported during their darkest time – this included the patient, the siblings, and the parents. He found that by supporting the family, you supported the child, and gave everyone the highest possibility of positive outcomes.
Dr. Art Ablin was a pioneer in the treatment of childhood cancer. He was the Head of Clinical Pediatric Oncology at UCSF Benioff Children's Hospital for many years and in 1981 helped to create Camp Okizu for children with cancer and their families—the first of its kind in the country.
Okizu is a place where children with cancer can come and experience the pure joy of summer camp even though they may be sick. It is a place where siblings and parents can find peer support from others that understand what it's like to have a family member with cancer. Okizu's 500 acre camp features swimming, boating, zipline, ropes course, archery, arts & crafts, fishing, hiking, singing, dancing, and of course s'mores! Camps are staffed with the very best doctors and nurses who volunteer their time to make camp medically safe, as well as more than 700 volunteer camp counselors that join us each year.
Okizu honors Dr. Arthur and Debbie Ablin for their incredible investment in supporting families challenged with childhood cancer and hopes the community will help meet this challenge to own our campground and provide continuing support to families in their most challenging times. Make your gift and have your donation matched. Please visit www.okizu.org/match