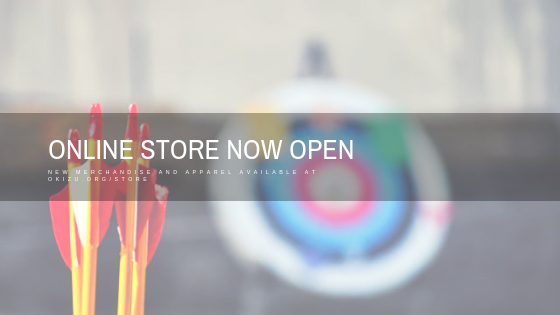 Online Store Now Open
Now you don't have to wait until you get to camp to get your Okizu gear. Shop online for Okizu merchandise all throughout the year!
Click here to check out our online store.
Childhood Cancer Awareness Ribbon Gold Pendant Available Now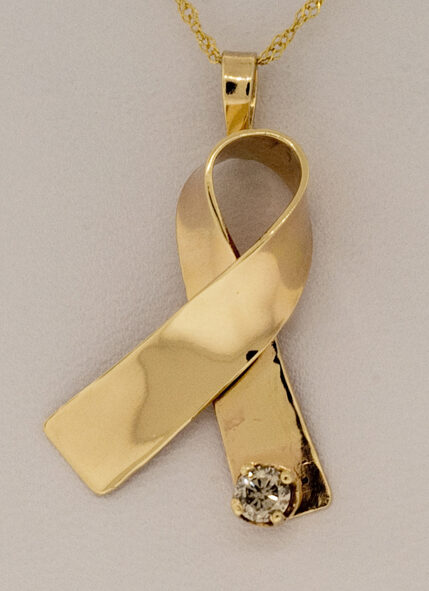 From Okizu family Gerilyn Sheridan Designs: "Our 14K gold cancer awareness ribbon pendant is the perfect way to honor those affected by childhood cancer. The ribbon color for childhood cancer is gold, and the diamond symbolizes that each and every experience is unique. Additionally, September is childhood cancer awareness month, so now is the time to show your support. Coronavirus brought about unexpected complications for families affected by cancer. In the midst of 2020, it is important we remember to support the organizations that help the families affected by childhood cancer. So, all proceeds from the sales of these pendants will be going directly to Okizu. Okizu helped us in a huge way when Brianne was diagnosed with leukemia in 2006. Thankfully, Brianne has been cancer-free for 12 years. Even now, she credits Okizu in addition to her oncology team for making her life possible. Our family's experience with childhood cancer is why we choose Okizu as our primary charity."
Each cancer ribbon pendant is handmade to order. Chains are sold separately. Customizations are available upon request and include different types of gold as well as diamond and gemstone options.
Please email Geralyn at gg@geralynsheridan.com to inquire about pricing and availability.
Material: 14K Yellow Gold
Gemstone: Diamond (.10 ct, GHSI-1)
Dimensions: 1″ long x 0.5″ wide
Designer: Geralyn Sheridan
Goldsmith/Jeweler: Geralyn Sheridan
https://geralynsheridan.com/product/childhood-cancer-awareness-14k-gold-pendant/