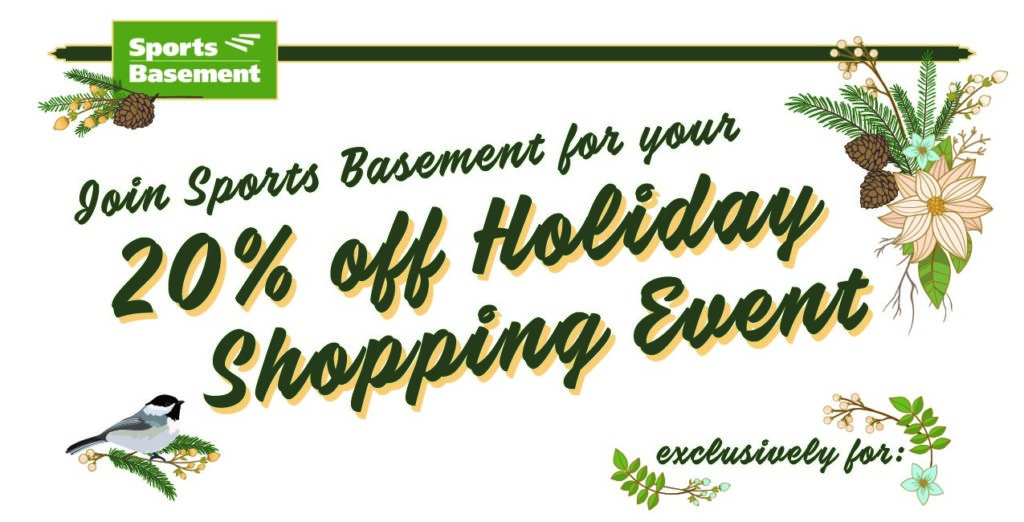 Sports Basement is inviting everyone at Okizu to a very special 4-day shopping event, where you'll receive 20% off your entire purchase! Mention your Basementeer account at the register, so your purchase supports Okizu!
Date: December 9th-12th, 2018
Time: All day long!
Location: All 10 Sports Basement stores and online!
Use online code: 2050009478971 at checkout