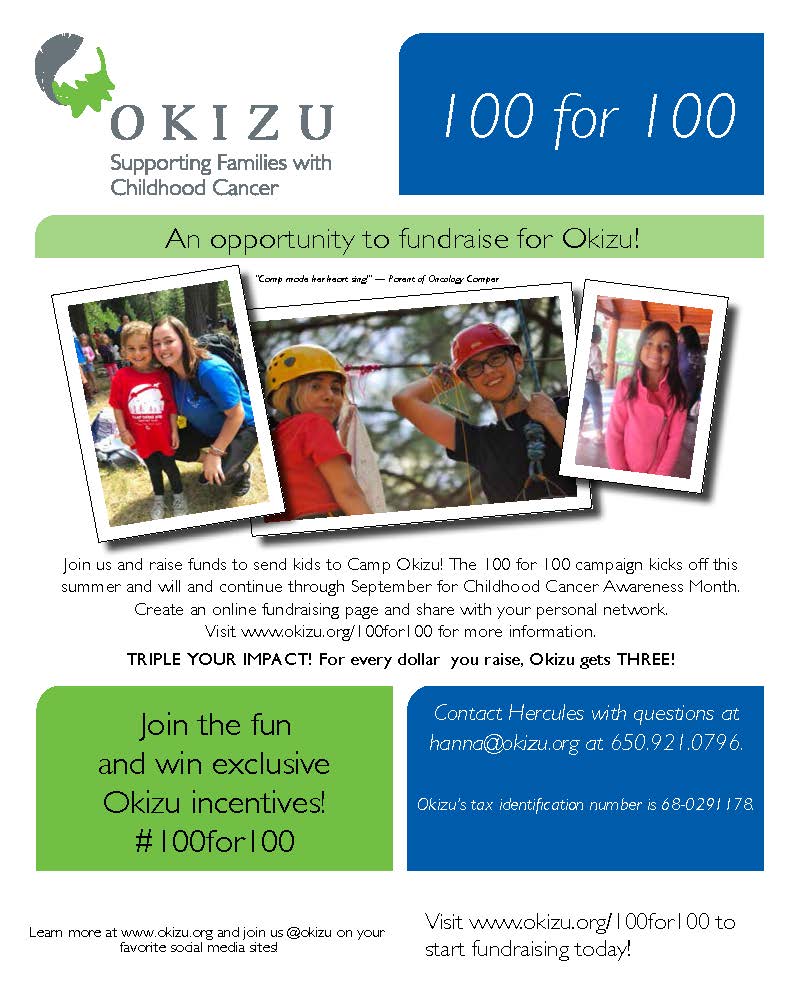 Okizu's signature peer-to-peer fundraising campaign is back!
Okizu counselors created the 100 for 100 campaign because they love Okizu and wanted to do more for their home away from home. 
IN A NUTSHELL…
100 for 100 was created by Okizu volunteers in 2012.
More than 160 fundraisers have joined to date, and they have raised more than $200,000!
Fundraisers are Okizu counselors, nurses, doctors, campers, and families who want to give back to Okizu and raise awareness during Childhood Cancer Awareness Month and beyond.
They set goals of $100, $250, $365, $500, $500, $1,000, or more to send kids to Camp Okizu.
Start anytime and fundraise through September for Childhood Cancer Awareness Month, and during Okizu's annual Matching Gift Challenge. All donations are matched by generous donors, and your impact is TRIPLED! Every dollar you get donated, Okizu gets three and you can get started today – no need to wait until September! There are also great prize incentives for teams and individuals! CLICK HERE TO GET STARTED!
Click here to download your fundraising starter kit and helpful resources!